Okay, so I just now realized that we don't really have a topic for this yet, even though it sort of has been integrated into the other book topic/s.
Basically, this topic is going to be solely for new books that have been announced, are about to be released, or have been released recently. Basically any book that's come out after the Disney purchase can/should be discussed here. That way, they (unless we really like them) don't intrude on the " What are your favorite Star Wars books?" topic, especially if they haven't been released yet.
Okay... so... with that out of the way, now it's time to discuss the latest book announcements... it might be kind of spoilery, so proceed with caution (and I apologize in advance if it spoiled you)
Here's the official announcement of the first book from the Star Wars Books FB page:
"Just announced, we are thrilled to have James Luceno writing
Star Wars Catalyst: A ROGUE ONE NOVEL.
And here is the official cover just released at Star Wars Celebration."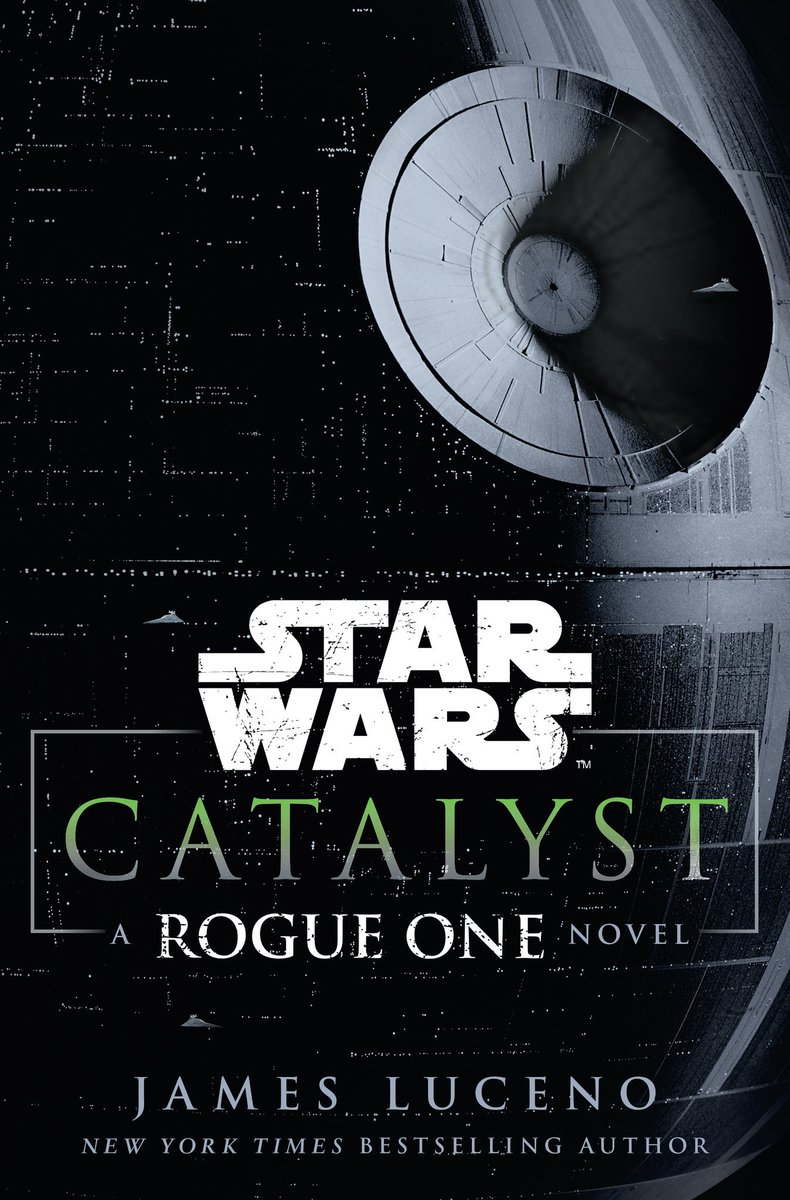 And... here's the official announcement for the second book:
"The waiting ends. Welcome back Timothy Zahn as he writes
Star Wars Thrawn
a new novel that features the return of Grand Admiral Thrawn who is also set to appear on
Star Wars Rebels
.
See the cover below and read the book April 2017.
Preorder will be up early next week. We didn't want to spoil the surprise early.
And yes this book is
canon
" (okay, so I added the italics and bold)
Oh, and I might as well mention (in case you didn't already know) that there will be an Ahsoka book coming out in October 11th of this year.... AND it now officially has a cover!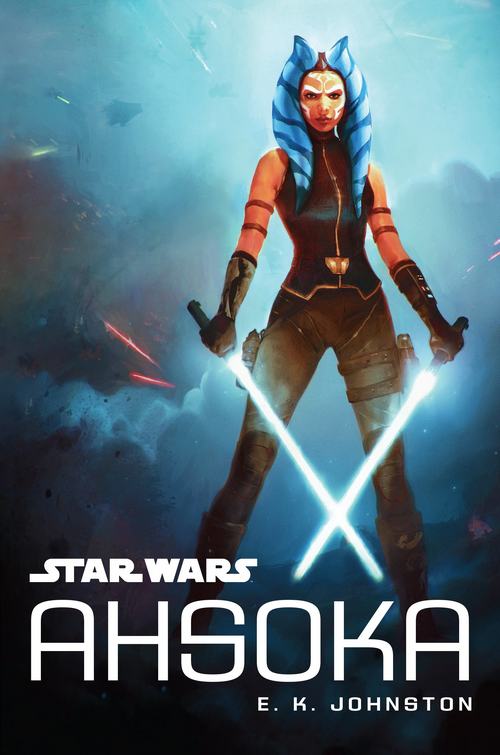 Okay, so I have definitely heard of James Luceno, but I have never read any book of his, so I'm excited that I can read one of his books (okay, that sounded better in my head before I typed it out). I wonder if it'll come out before or after Rogue One premieres...
EDIT (a few seconds later):
I just saw that James Luceno did write
Star Wars Tarkin
which is canon in this new... continuity (is there a name for this or is it just going to be "the new EU"?). So, if I wanted to / had the money to buy the Tarkin book/audiobook, I could familiarize myself with his writing before Catalyst comes out. Hmm... I might just wait until Catalyst first (not sure if I want to read a whole book about Tarkin)
As some of you may know, I never read any of the EU before it got de-canonized. I tried a couple of months ago to listen to the first Thrawn audiobook on YouTube, but then I quit because I felt like even though I was liking it, it was a waste of my time since the EU is no longer canon. Now, I can't wait for this new book to come out so I can finally officially read a Thrawn book that I don't feel like is wasting my time since he'll be on Rebels this season!
Okay, so a couple of hours ago, I was watching the "Ahsoka's Untold Tales" Panel from Celebration (via YouTube:
https://www.youtube.com/watch?v=lS4sclln5J4,
I'm unfortunately not actually there) and Dave did talk about the Ahsoka novel a little bit and based on what I heard, I really can't wait to read/listen to this book! I'm super excited about it. I will quote myself from the "What are your favorite Star Wars books?" topic and say this:
allishmalli wrote:

I'm so excited to read it... well, I'm excited to listen to it... on one condition... that they have Ashley Eckstein herself narrate the audiobook or at least Ahsoka's lines rather than hire someone else to imitate her voice.

I might be wrong, but I'm sure that Ashley has voiced Ahsoka in every Star Wars project that needed Ahsoka to be voiced. So, if they hire someone else to voice Ahsoka, it'll be the first time for me hearing someone else portray her and it probably won't feel like I'm listening to her and/or her story at all!

Anyone else feel the same way?

I am glad that they are finding ways to tell more Ahsoka stories. Would I still prefer that Dave and everybody go back and finish making all the episodes of TCW they were working on and planning on making? Yes... but reading/listening to novels is good enough for me right now.
Yeah, those feelings still hold up. I haven't decided whether or not I'll skip the audiobook and buy a hardcopy of the book if Ashley doesn't narrate, but I have a some time to decide that after I find out if she is or isn't narrating.
So, I've talked long enough! What about y'all? Are y'all excited about these books? Have y'all read any other recently-released Star Wars books lately? (I read
Star Wars: Bloodline
a couple months ago and recommend it)
Let's discuss!